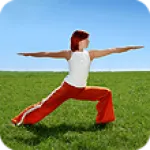 A Positive Change
Have you ever wondered why you get the same pain over and over again? Do every day activities seem to bring on pain for no good reason? Is it possible that there is an underlying problem that has gone undetected and uncorrected? If you get recurring back, neck, or joint pain, the answer is YES!

Some spine and joint problems are the result of an accident or injury. Many more are caused by the long-term effects of poor posture and repetitve motions. Whether your problem was caused by an injury or by long-term stress the result is usually the same. Muscles and ligaments are injured, weak and unable to keep the joint stable. The joint gets stuck or misaligned and the stage is set for recurring pain. If left unchecked arthritis and spinal disc/cartilage degeneration will gradually set in.

Rehabilitation is an important piece of the treatment puzzle for recurring pain. Rehabilitation works by gradually strengthening and balancing the muscles that stabilize your spine and joints. Stress on the joints is reduced and your body is given a chance to heal. Rehabilitation enhances the benefits of Chiropractic. People whose treatment combines Chiropractic with specific rehabilitation feel better longer.

High quality rehabilitation plans have a few things in common.
It starts with a thorough evaluation of your posture and the way you move to find the underlying cause of your problem
It is tailored to your individual problem and need
It is done one-on-one until you have it mastered
It is easy to do at home without any special equipment
It can be done in just a few minutes a day
Above all else, a rehabilitation plan should help you to regain control over your daily life!